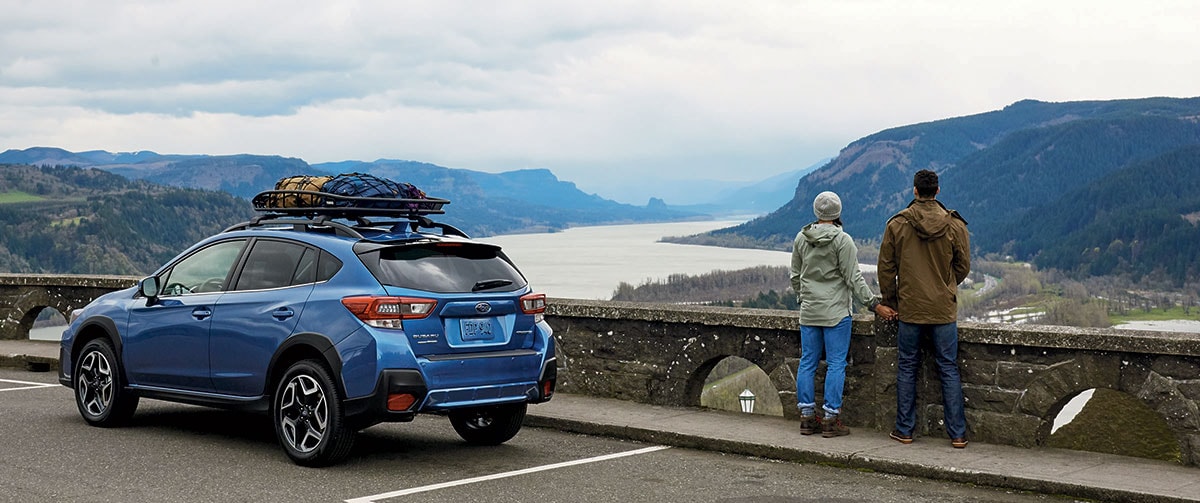 Buy vs. Lease
Which Auto Financing Solution is the Ideal Fit for You?
Financing vs. Leasing: Which is Right for You?
When you've found the new Subaru car or SUV that matches all your needs and preferences, the next step is to select how you'll pay for it. There are three methods to choose from: financing, leasing, or pay in full upfront. Paying cash is the least common and doesn't require much explanation; so, here is a quick look at some of the key differentiating factors between leasing versus taking a loan.
The main difference between these two methods is that with financing, you are paying into principal to eventually own the vehicle outright. With a lease, you are paying to use the vehicle for a predetermined term, at the end of which you have a few options.
Leasing a New Subaru in Elgin, Illinois

When you lease a vehicle, you are essentially renting it for a few years (typically three). Leasing carries several benefits. You're not bound to a long-term commitment, monthly payments are generally lower, and taxes are based on each payment instead of the entire cost of the car. Additionally, leased models are under warranty throughout the term, and your lease agreement means you don't have to worry about depreciation.
With a lease, you don't own the vehicle, so you can't make customizations. Plus, leases carry yearly mileage limitations to preserve the vehicle's resale value. Many people choose to lease because it allows them to enjoy the latest automotive features and technologies more often. When the lease concludes, you can upgrade to the latest model, choose a new model to lease, convert the lease to a loan, or hand in the keys and walk away.
Financing a New Subaru in Chicagoland Today

When you take out a loan, you are paying towards ownership. This requires a longer commitment, and payments are typically a little higher, but you own the vehicle and can customize it as you see fit. There are no limitations on mileage, and you can sell the vehicle at any time. Finally, making on-time loan payments is a great way to improve your credit score.
For more information about any of our new Subaru models, financing options, and special offers, contact Brilliance Subaru. If you've already selected the Subaru model that checks all of your boxes, we invite you to fill out the online finance application, which could save you more than an hour on your dealership visit. We're looking forward to serving you.