The 2023 Subaru Love Promise Customer and Community Commitment Award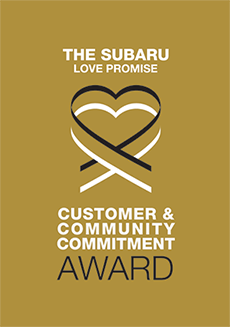 We've been nationally recognized for our dedication to our customers, our community, and the Subaru Love Promise.
We're honored to receive the 2023 Subaru Love Promise Customer and Community Commitment Award. This award nationally recognizes elite Subaru retailers who provide an exceptional customer experience at every interaction with Subaru. These retailers have also demonstrated an outstanding commitment to supporting passions and causes in their local communities in important areas such as the environment, community, health, education, and pets.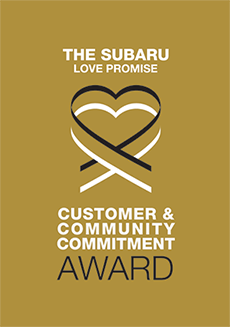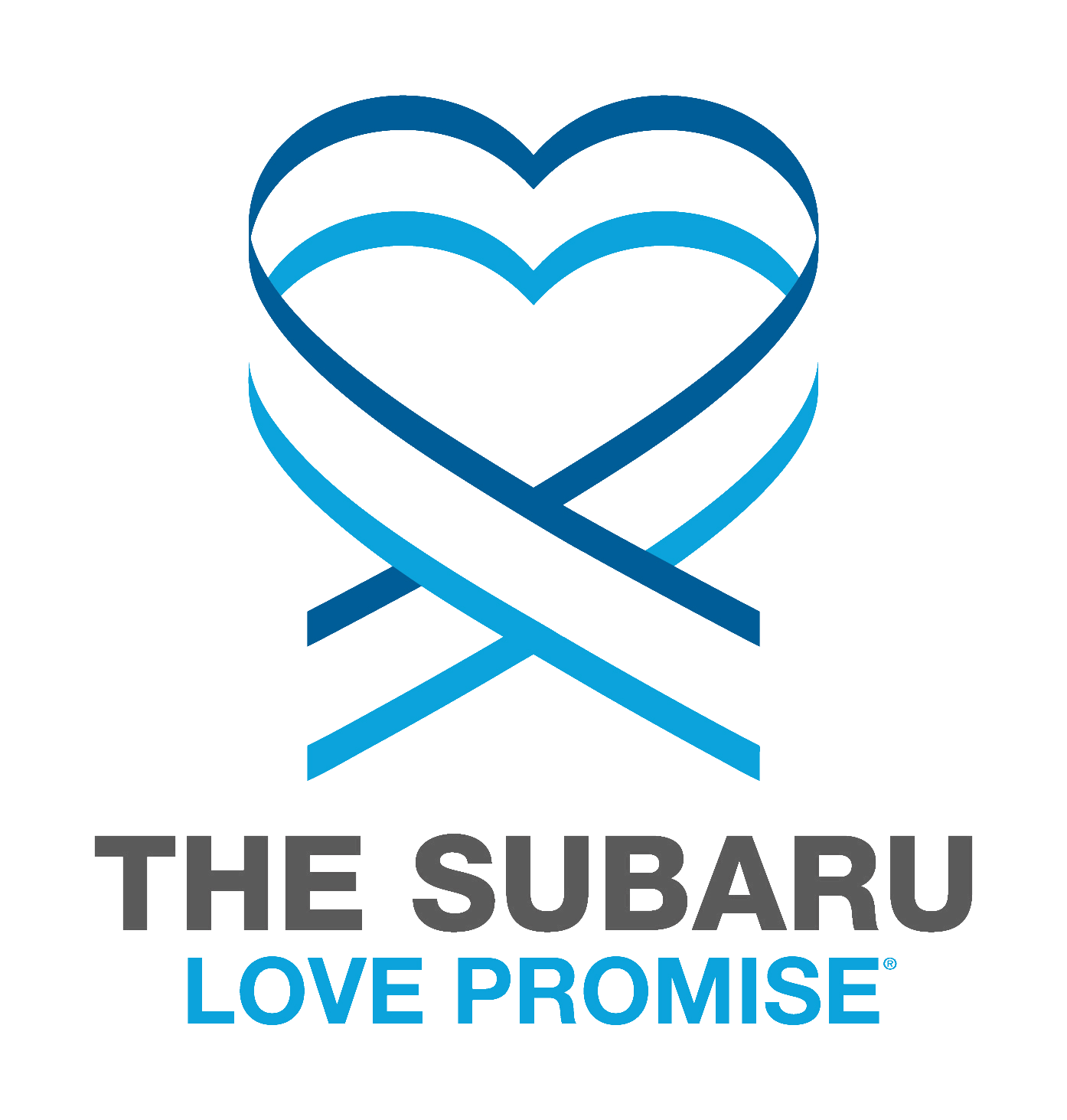 What is the Subaru Love Promise?
Subaru and our retailers believe in making the world a better place and the Subaru Love Promise is our vision of respecting all people. This is our commitment to show love and respect to our customers and to work to make a positive impact in the world.
How is Brilliance Subaru dedicated locally to the Love Promise?
Our Love Promise can be seen in various partnerships with local charities and non-profits. We're grateful for the opportunity, not only to be a part of our community, but to serve it as well.
Bleeding Heart Dog Toy Company
Sherman Hospital Charitable Foundation
Love Promise Stories from Brilliance Subaru
Subaru and Brilliance Subaru believe in making a positive impact on the communities in which we live and work. We uphold that belief through our Love Promise Community Commitment. Every month, we select inspiring stories from customers and partners from around our area who strive to support our collective commitment and feature them here
A Buick at Brilliance Subaru - Kelly K
A Buick at Brilliance Subaru On Tuesday April 25th, Brilliance Subaru had their rescue dog of the day, 6 month old Basset Hound mix, named Buick! Buick had been at the shelter for over two weeks and had no interests. So when Brilliance Subaru had him at the dealership, we were determined to find him a home! We posted his pictures everywhere, we shared videos to staff, and sent his picture to every community group within a 25 mile radius of our dealership. Everyone thought he was the cutest little pup and shared his pictures with friends and family, but no serious adoptees. Until, this wonderful family just happened to be getting an oil change. This wonderful couple walked into our showroom, saw Buick, and they fell in love immediately. The couple lost their dog last year and just started thinking about adopting another, so when they saw him they knew immediately that he had to go home with them! The couple then adopted him an hour later and he is still loving his forever home. We almost always get our adopters through our social media channels, but in this case it just was destiny! We have recently learned that the couple named their new addition after their favorite sales associate. They named him Richard
---
Brilliance Subaru Celebrates Earth Day! - Kelly K
Brilliance Subaru celebrated Earth Day by giving back to the space that does so much for us: our Dog Park! To get ready for adoption event season, we cleaned up any liter and nasty items that were hiding. We also gave the space a much needed face lift! We use our Brilliance Subaru Dog Park for gatherings with our own team members, for customers, for Anderson Humane, and any/all dog lovers. This park is extra loved so it needed some sprucing, but it is looking better than ever. Thank you to the Brilliance Subaru Earth Day team for taking time out of their days to give back to this amazing space at our dealership.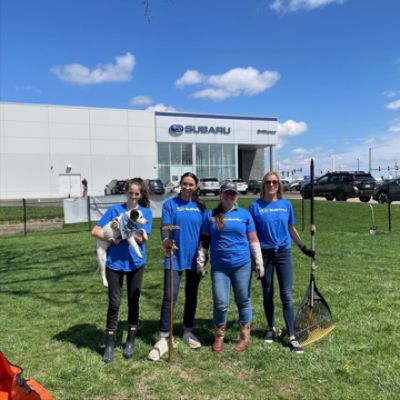 ---
General Manager fosters solo female puppy - Kelly K
Our #adoptable rescue dog of the day from March 20th, 5 month old beagle mix named Wren, was looking for a forever home for quite some time, but she had not been waiting at the shelter. Our General Manager Jim Daluga decided to foster her for the week!! He said she is quite the silly puppy and loves to play with her foster sister Pancake. Thank you Jim for fostering this sweet girl and getting her adopted! Wren found her forever home after one week at Jim Daluga's house. She went from a scared rescue pup to a happy and fearless dog that was ready to be apart of a family. Thank you Jim for taking her in and having her stay with you for the week.
---
Brilliance Subaru Loves to Help® ! - Jennifer K
Socks are one of the most requested items by shelters and non profit organizations that support those in need, providing those with a necessity they often go without. Brilliance Subaru is grateful to partner with Veterans Path to Hope and donated 500 pairs of socks that they can provide to veterans in need. Learn more about #SubaruLovestoHelp here: Subaru.com/help THANK YOU VETERANS PATH TO HOPE FOR ALL THAT YOU DO!!!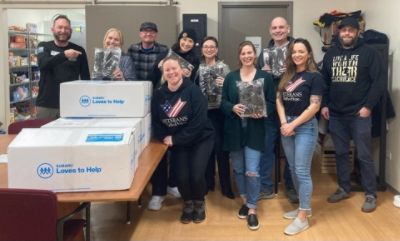 ---
BRILLIANCE SUBARU FAMILY BANDS TOGETHER FOR TWO AUSSIE ADOPTION - Kelly K
On January 6th, Brilliance Subaru hosted two "Underdogs" from Anderson Humane, meet Melbourne and Brisbane, two fantastic Australian Shepherds. Melbourne and Brisbane are two amazing dogs! While nobody is sure if they are from the same litter, it appears as if they have never been apart since birth. These dogs are rarely more than a foot apart from each other, and they clearly have a special bond. It was obvious to the Brilliance team that these two siblings needed to continue to stay together and be adopted together. Brilliance Subaru created a social media campaign designed to find a foster home for these wonderful dogs. Two amazing customers of Brilliance Subaru, Kathy and Terry, were so moved by the post that they headed right over to Brilliance Subaru to visit Melbourne and Brisbane. Kathy and Terry are both experienced fosters but have never fostered more than one dog. Kathy stated that they had no intention of fostering both dogs, but, when she met them in person, she realized that they must be kept together at all costs. Kathy and Terry brought both dogs home. After just a few days, a wonderful local couple met the Aussies and agreed to adopt them as a pair! Due to some previous commitments, they could not accept the dogs for several weeks, and Kathy and Terry agreed to foster the dogs until they could be placed in their new, permanent, loving home. A big Brilliance Subaru shout out to Kathy and Terry, you embody the spirit of Subaru's Love Promise and we are glad to have you as part of the Subaru family.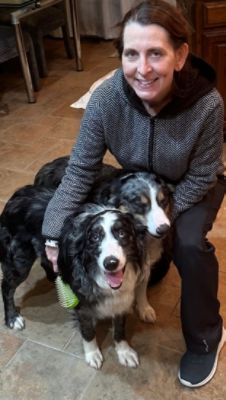 ---
Holiday Season Dog Toy Drive - Kelly K
This holiday season, Brilliance Subaru was able to donate a whole Subaru Outback trunk load of toys and dog food to Anderson Humane for the adoptable dogs who spent their holidays with the Anderson Humane family. We are so happy we could bring a little sparkle of joy to all the pups and we know they absolutely loved their new presents from the Brilliance Subaru family.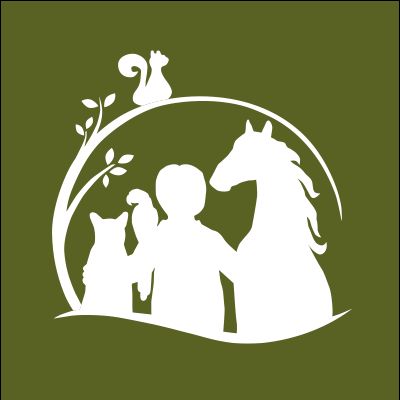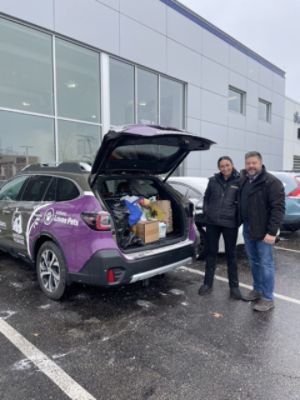 ---
Thanksgiving Food Drive For Veterans - Kelly K
Brilliance Subaru spent all November long collecting canned goods and paper supplies to Veterans Path to Hope! Veterans Path to Hope has a drop-in resource center for veterans and their families that offers certified veteran peer support to any veteran and family in need of assistance. They also have a food pantry on site, individual and group support sessions, and referral to other agency services such as New Horizons transitional living, employment assistance, housing assistance, and counseling. VPH's programs are staffed by veterans and veteran-friendly individuals who have knowledge of the challenges that face veterans and demonstrate an individualized approach to each concern. Veterans Path to Hope transforms lives through service to veterans. Brilliance Subaru is thankful to get the opportunity to support an organization that does so much for the veterans in our community. Brilliance Subaru was able to bring over 1000 cans, over 100 rolls of paper goods, and 20 turkeys for veterans/their families for thanksgiving.
---
Pancake Finds Her Forever Home through Brilliance Subaru - Greg M
During Subaru Loves Pets Month, Brilliance Subaru and Anderson Humane found 76 rescued animals the weekend of October 15th-16th. During this weekend Amanda and Sarah, two sisters, found their furry soulmate while fostering a litter of puppies for this event. Pancake stole their hearts and they fell in love with her the moment they brought this litter home. Pancake also gave them a push to start a new chapter and get a place of their own to raise their new fur baby! Pancake was one of the many rescued animals that gave many families a new purpose. Amanda and Sarah are incredibly excited to have this new addition to their family.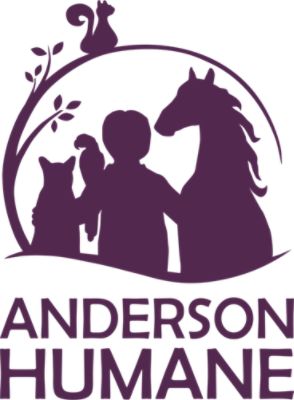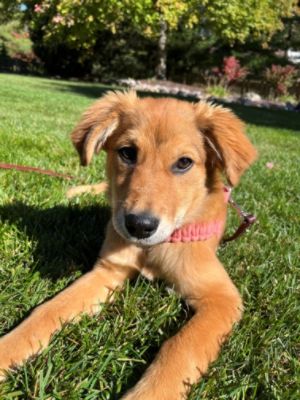 ---
2nd Adoption Event Success - Kelly K
During the weekend of October 15th-16th, Brilliance Subaru hosted an adoption event at the Brilliance Subaru Dog Park with Anderson Humane. The first day of the event felt like spring with beautiful skies and warm weather. Adoptees started lining up an hour before the event started to make sure that they got the animal that they wanted and it made the Brilliance Subaru/Anderson Humane team hopeful for a wonderful weekend. Throughout the first day, 61 rescued animals found their forever homes and there were only four adoptable animals left from the first day that went back for the second day. By Sunday, there were more adult dogs and even more kittens were brought to the adoption event! By the end of the weekend, over 75 animals were adopted! We want to thank Anderson Humane for their incredible work in finding these rescue animals a home. We also want to thank the volunteers and the adoptees for making this event such a success!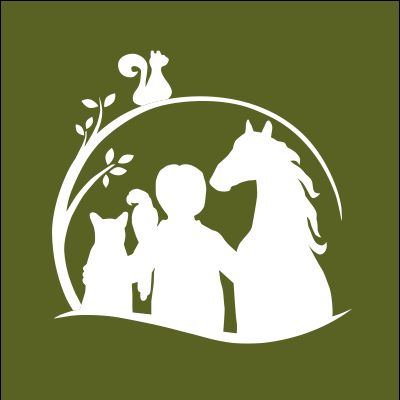 ---
The experience of a lifetime, from Kill Shelter to Mega Adoption Event - Kelly K
Brilliance Subaru has been working with Anderson Humane by bringing rescue dogs to Brilliance every Tuesdays and Fridays where they can get more exposure for adoption. Our guests get to interact with these dogs, and learn about the adoption initiatives. Brilliance received an opportunity to see the amazing work that Anderson Humane, Happy Paws and 3 Girls rescue do and went down to Oklahoma to meet them. First, Brilliance Subaru had an opportunity to meet the amazing "Rescue Warriors." The Rescue Warriors include the staff at Anderson Humane, Happy Paws, and 3Girls shelters. Our dealership's staff joined the Rescue Warriors on a multi-day journey to Oklahoma to rescue over 100 animals. The first rescue warriors the Brilliance team met were Kate and Jon Paris, who are the backbone of Happy Paws rescue in Checotah, Oklahoma. They have been running this shelter for over 20 years and have saved so many lives. This couple has had over 35,000 dogs spayed/neutered since 2013 and have a low cost clinic to help save even more dogs. The Brilliance team learned so much about the importance of getting animals spayed/neutered, they even joined the mass spay/neuter day and got to meet so many animals. Kate Paris stated that there is an overpopulation of dogs in their area and this is the only way to keep the dogs welfare in higher spirits. Kate and Jon will never let anything stop them from rescuing these pups! Then, Brilliance Subaru team had the opportunity to meet Mitizi Burkhart and Angela Meek who run 3 Girls rescue. They started their shelter in 2013 and have given everything to saving animals' lives. The two women run the entire rescue with a few volunteers but they have also saved so many lives. They fight everyday to make sure every dog has a home! Mitizi actually took some of the Brilliance Subaru team to 21 rescue dogs from the pounds and showed them the process of the dogs' first intake day. They learned what the first steps are in determining the animals' health and whether they were ready to be transported to Anderson Humane! After meeting the two rescues, Brilliance Subaru had the chance to do a full transport with Anderson Humane to Happy Paws in Oklahoma and back to Elgin, IL in a weekend. The Anderson Humane and Brilliance Subaru teams headed down, and got up the next day at 5:00 AM to transport 51 dogs to Anderson Humane. This experience was eye opening, humbling, and the Brilliance Subaru team was grateful for the opportunity to transport these animals across the Midwest to find better homes! Finally, after 10 Brilliance Subaru families fostered liters of puppies for three weeks, Brilliance Subaru had a mega adoption event with Anderson Humane at the Brilliance Subaru dog park. The adoption event was scheduled for June 4th and June 5th with over 100 puppies, some adult dogs, and kittens. But within the first four hours of the first day, every puppy was adopted! We even had to bring more dogs to the event from the shelter to be adopted. After both days, 156 animals found forever homes. The Brilliance Subaru team was grateful to be included in the full process of first seeing dogs in kill shelters to seeing them get into a car with their new forever family. After this full experience, Brilliance Subaru wants to be Anderson's best volunteers and we are incredibly thankful for all of the amazing work that they do!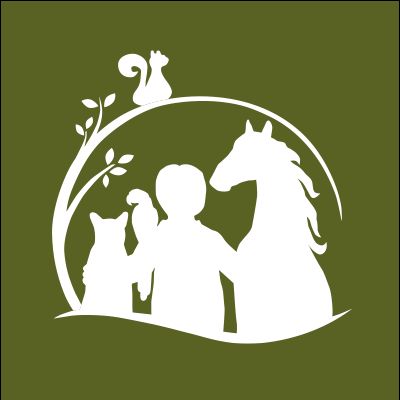 ---