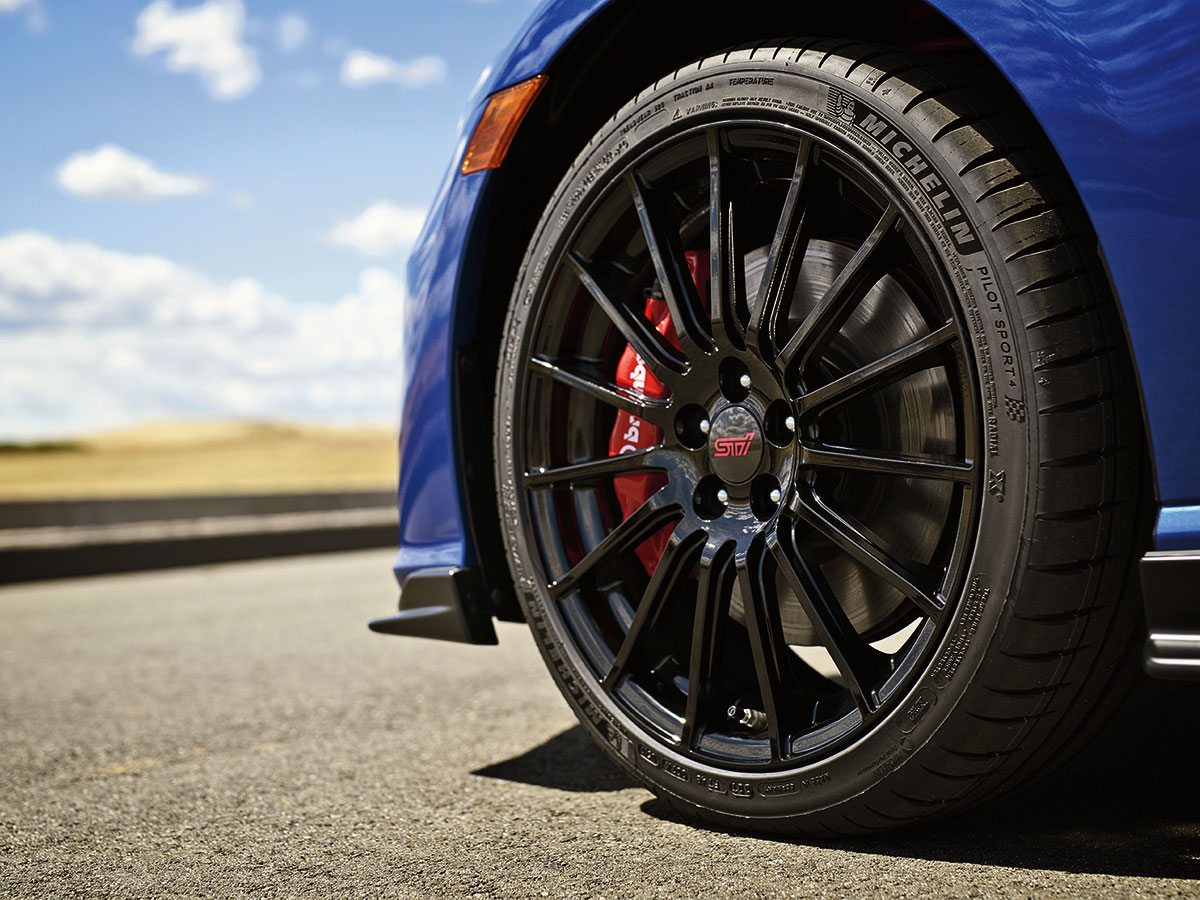 Inspecting, Repairing or Replacing Your Tie Rod End
The tie rods of a Subaru serve an important function to the overall safety of the vehicle as they assist with pushing and pulling the front tires when the steering wheel is turned. Consisting of both an inner and outer end, the tie rods are responsible for transmitting force from the rack gear or steering center link to the steering knuckle.
How Your Tie Rod End Works
While simplistic, the tie rod hides several internal parts that include:
A long shaft body that transmits steering mobility to the ball stud.
Bearings are housed in the rounded area of the tied rod to create steering and adjust while driving on rough terrain during offroading or driving on a bumpy road.
Bushings are present to prevent dust and gravel from reaching internal parts.
A bolt designed with threads is installed in the steering knuckle.
A bearing housing is connected to the inner tie rod and is protected by a rubberized dust boot.
It is important to have tie rod ends inspected regularly each time your vehicle is serviced for an oil change. Over time, the tie rods may become loose which can typically be felt during attempts to handle or steer the vehicle. Because tie rod ends are a critical factor of front suspension alignment, loose or worn tie rods can lead to front end suspension and tire wear.

Signs You Need Your Tire Rod End Replaced
Paying attention to the early warning signs of faulty tie rods can prevent costly repairs and damage to other critical parts:
Excessive tire wear - one of the most common signs your vehicle is out of alignment is excessive tire wear near the outer or inner side of the tire. This is a strong indication to have the tie rods inspected to determine their current condition.
Alignment issues - while there are several reasons why the front end of your vehicle may be misaligned, one of the most common can be attributed to poor tie rod ends. During alignment service, tie rods are typically adjusted or replaced if found in poor condition to restore the front end alignment.
Tires that sag - one the of primary functions of tie rods is to support of the tires and wheels. When tie rods become worn, tires may have a sagging appearance indicating it is time to have the tie rods inspected and replaced if necessary.
Brilliance Subaru Service Department
Popularly referred to as Chicago's only eco-friendly Subaru dealer, Brilliance Subaru proudly serves the St. Charles, Bartlett, and Schaumburg, IL areas and features a brand-new state-of-the-art facility built exclusively for the Subaru brand. Call our Service Department in Elgin, Illinois today at (888)-698-8212 to schedule an appointment.
Service Hours
Monday

7:00am - 7:00pm

Tuesday

7:00am - 7:00pm

Wednesday

7:00am - 7:00pm

Thursday

7:00am - 7:00pm

Friday

7:00am - 7:00pm

Saturday

7:00am - 3:00pm

Sunday

Closed