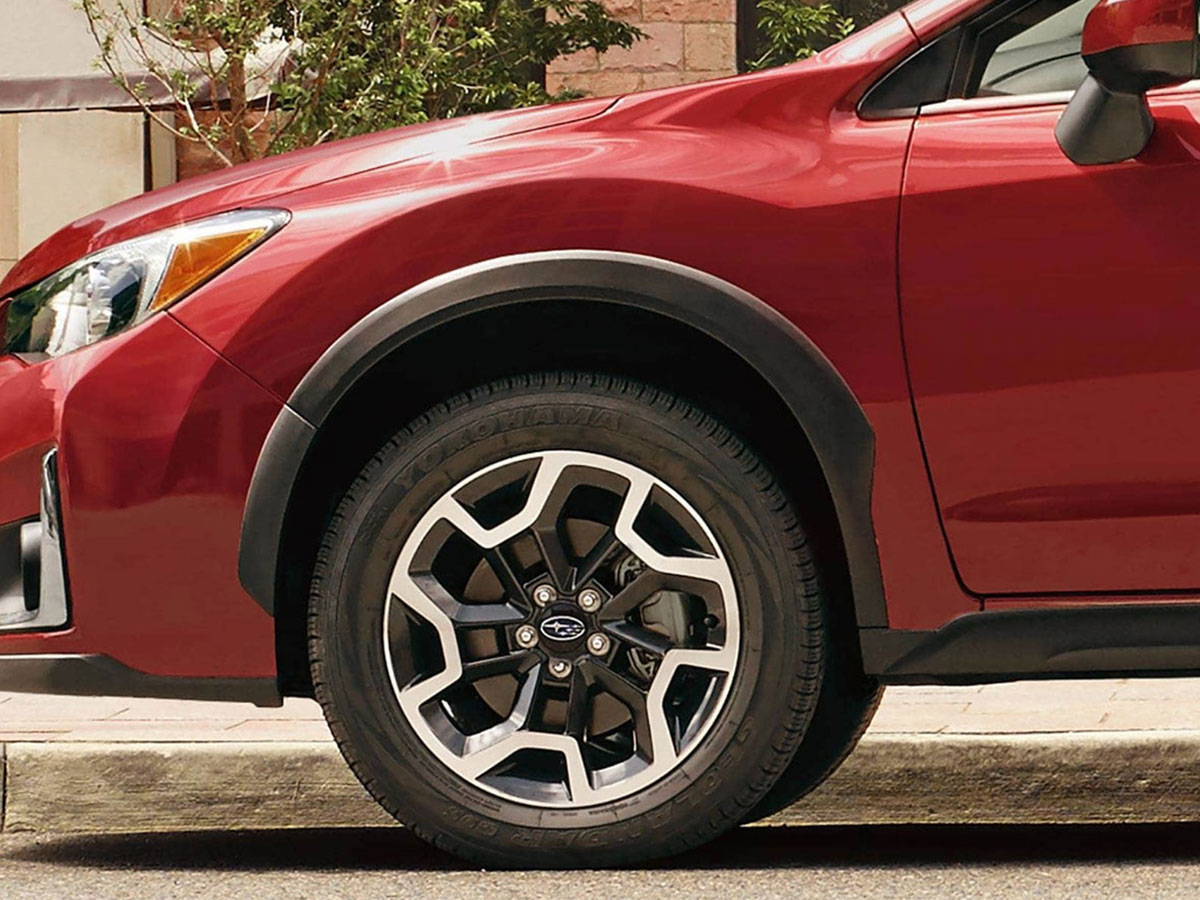 Subaru Tire Patch & Repair Service in Elgin, IL
At Brilliance Subaru, we've seen countless metal objects stuck in tires from nails to screws and everything sharp in between. The good news is that some smaller tire punctures can now receive a repair service that restores the damaged tire back to factory specifications. If you have a tire puncture with qualifying damages, we invite you to get a tire patch and repair service that plugs the hole and seals the plug.
Tire patching itself plugs and seals the hole to establish like-new performance. Given the fact that tire patch and repair service has been tested and approved by both the National Highway Traffic Safety Administration and the U.S. Tire Manufacturers Association, you should also rest assured that it will work for your vehicle as needed for small punctures. The Brilliance Subaru Service Center is conveniently located in Elgin near St. Charles, Bartlett, Huntley, and Schaumburg, IL. 
Can My Damaged Tire Get Patched?
Tire patch and repair service are perfect for small punctures that are measured at a
¼ of an inch or less in diameter
positioned on the tire tread center and not positioned on the sidewall. If the damage is greater than 1/4 of an inch or located on the sidewall, the tire will need to be
replaced
.
Here are the criteria for tire damage that qualify for Tire Patch & Repair Service:
Damage must be a ¼ of an inch or less in diameter 
Damage must be located in the center of the tire or on the tire tread

Patching & Repairing Your Punctured Tire
Tire patch and repair service boasts a Certified Technician, a special tire patch, and a proven service protocol. We remove the damaged tire from the rim and apply the tire patch that serves as both a plug and seal. The patch both plugs the puncture and then creates a powerful seal to completely seal off the damage and keep the air inside. Gain peace of mind with your small tire puncture by trusting the tire center at Brilliance Subaru in Elgin.
Service Hours
Monday

7:00am-7:00pm

Tuesday

7:00am - 7:00pm

Wednesday

7:00am - 7:00pm

Thursday

7:00am- 7:00pm

Friday

7:00am - 7:00pm

Saturday

8:00am-3:00pm

Sunday

Closed