Unsure What to Do When Your Current Car Lease is Up? Our Brilliance Subaru Finance Team Outlines Your Lease-End Options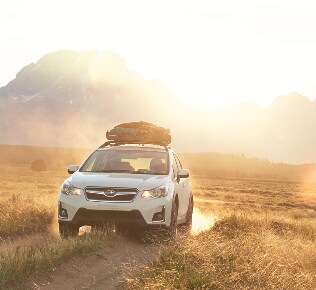 As you approach the end of your Subaru lease, you may find yourself wondering what your next course of action will be. In order to make the best possible decision as to what your next steps should be, it's important that you're wholly aware of just what exactly your options entail. Essentially, the choices available to you can be divided into three distinct groupings. Even if you still have another six months until your current lease reaches maturation, it's never too early to start planning ahead by weighing your options.
Return Your Lease to the Dealership--
For many Illinois drivers one of the most appealing aspects of leasing as opposed to buying a new Subaru car, is that when the lease agreement comes to a close, there's no obligation to purchase the vehicle in question, nor is it the responsibility of the leasee to sell or trade in the vehicle in question. Simply return the vehicle to the dealership--it doesn't even need to be the exact dealer from whom you originally leased the car--pay any outstanding charges or penalties for excess wear and tear, and go on your way with no strings attached.
Purchase the Vehicle--
Often times, over the course of a lease, drivers will come to the realization that the vehicle they've been leasing is indeed the perfect fit for their needs. If you signed a lease agreement but have since fallen in love with the car's handling, styling, and technology, you always have the option to purchase the car for its residual value, at which point it is entirely yours to drive to your heart's content!
Buy or Lease a New Subaru--
One of the biggest perks of car leasing is the freedom it grants drivers to frequently drive the newest and most tech-savvy automobiles available. So, when many drivers reach the end of their lease term, they simply sign on for a new lease of an even newer model, available here at Brilliance Subaru in Elgin, IL. We encourage you to explore our end of lease options for Subaru drivers near Huntley, Dundee, Algonquin, and Lake in the Hills