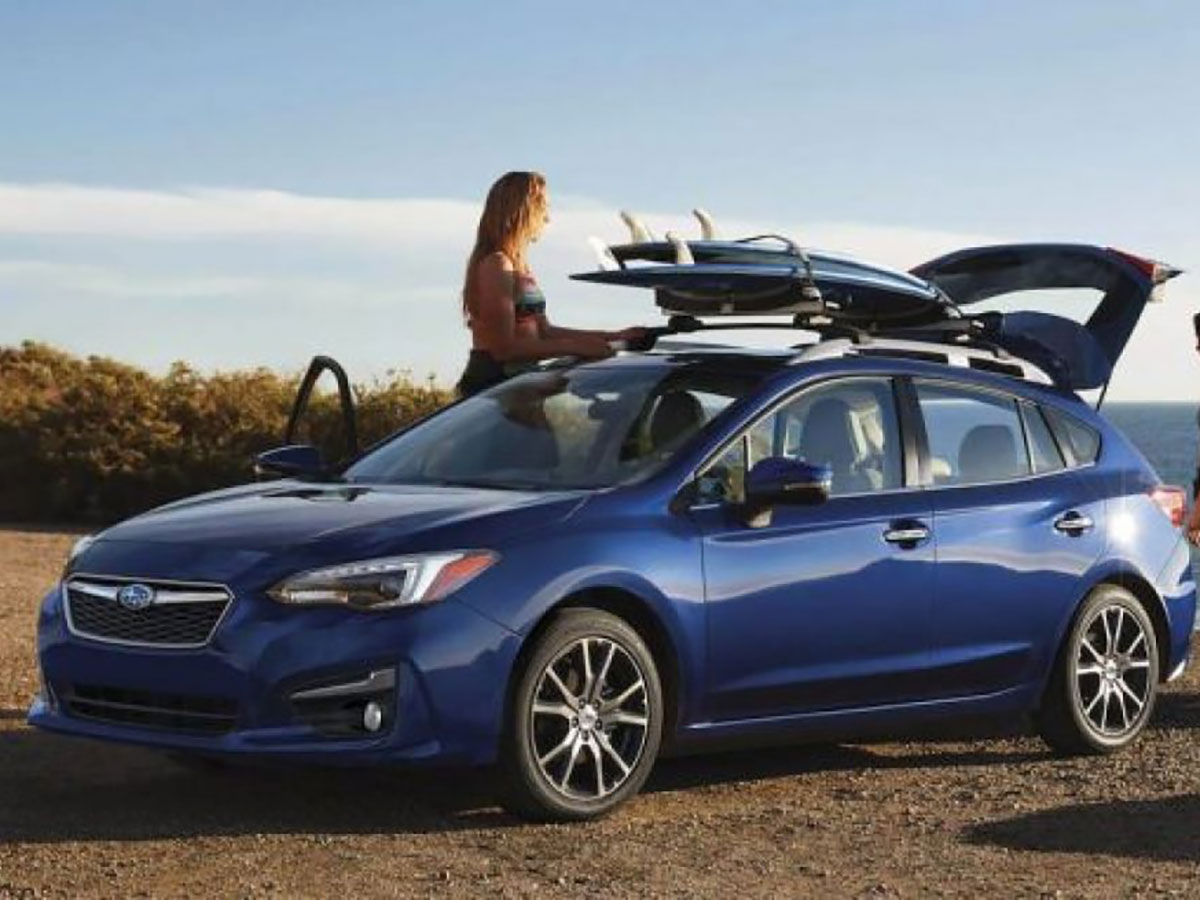 Recall Service For Your Subaru Impreza in Elgin, IL
Occasionally, vehicle manufacturers issue a recall notice for a specific model. This happens when they find or suspect that there may be a defect in the vehicle. While recalls are costly, manufacturers issue them because any defect may affect the safety of the vehicle. When a problem is identified, customers are contacted with directions on how to resolve the problem. If your Subaru Impreza is included in a recall, bring it into Brilliance Subaru in Elgin, Illinois. Our service center is also convenient to the communities of St. Charles, Bartlett, and Schaumburg, IL.
Recalling Vehicles
When Subaru issues a recall, they will notify customers with a postcard. It will describe the issue and what steps customers should take to correct the problem. If your Impreza is included in a recall, it's important to follow Subaru's directions. Automakers voluntarily issue recalls when they suspect that a vehicle has a safety problem.
When Your Vehicle Seems OK
Even if your Subaru seems to be operating normally, if it is recalled, you need a certified technician to address the problem Subaru has identified. As recalls are made when safety may be compromised, it's a good idea to have your vehicle checked and repaired.
Do I Have to Pay for Repairs?
When Subaru recalls one of its models, it assumes responsibility for the cost of repairs or part replacement. The vehicle owner only has to take the time to bring it in. Most issues can be fixed quickly while you wait. Technicians can give you an idea of how involved the repair will be. If it is a simple software update, the process could only take a few minutes. It should be stressed that automakers do not make expensive recalls lightly. The primary reason they make recalls is because they have found a problem that affects the vehicle's safety. For that reason, you should take them seriously. Subaru is committed to producing quality, safe vehicles. When they have concerns about safety features or system design, customers should respond to their suggestions.

Brilliance Subaru Service Center
Our technicians at the service center in Elgin, Illinois work in a state of the art facility to care for your vehicle. If your vehicle is included in a Subaru recall service, come see us and we'll take care of it. We know that receiving that postcard notice of a recall can cause anxiety. We'll take care of the problem and get you on your way. We're committed to providing high-quality service for your Subaru. Our new service and parts center was designed to meet the needs of our customers and their vehicles. Enjoy our lounge while you wait and take advantage of a new Subaru loaner. Come see us! We're here to serve you.
---
Dealer Wallet Service Marketing & Fixed Ops SEO by
Service Hours
Monday

7:00am-7:00pm

Tuesday

7:00am - 7:00pm

Wednesday

7:00am - 7:00pm

Thursday

7:00am- 7:00pm

Friday

7:00am - 7:00pm

Saturday

8:00am-3:00pm

Sunday

Closed