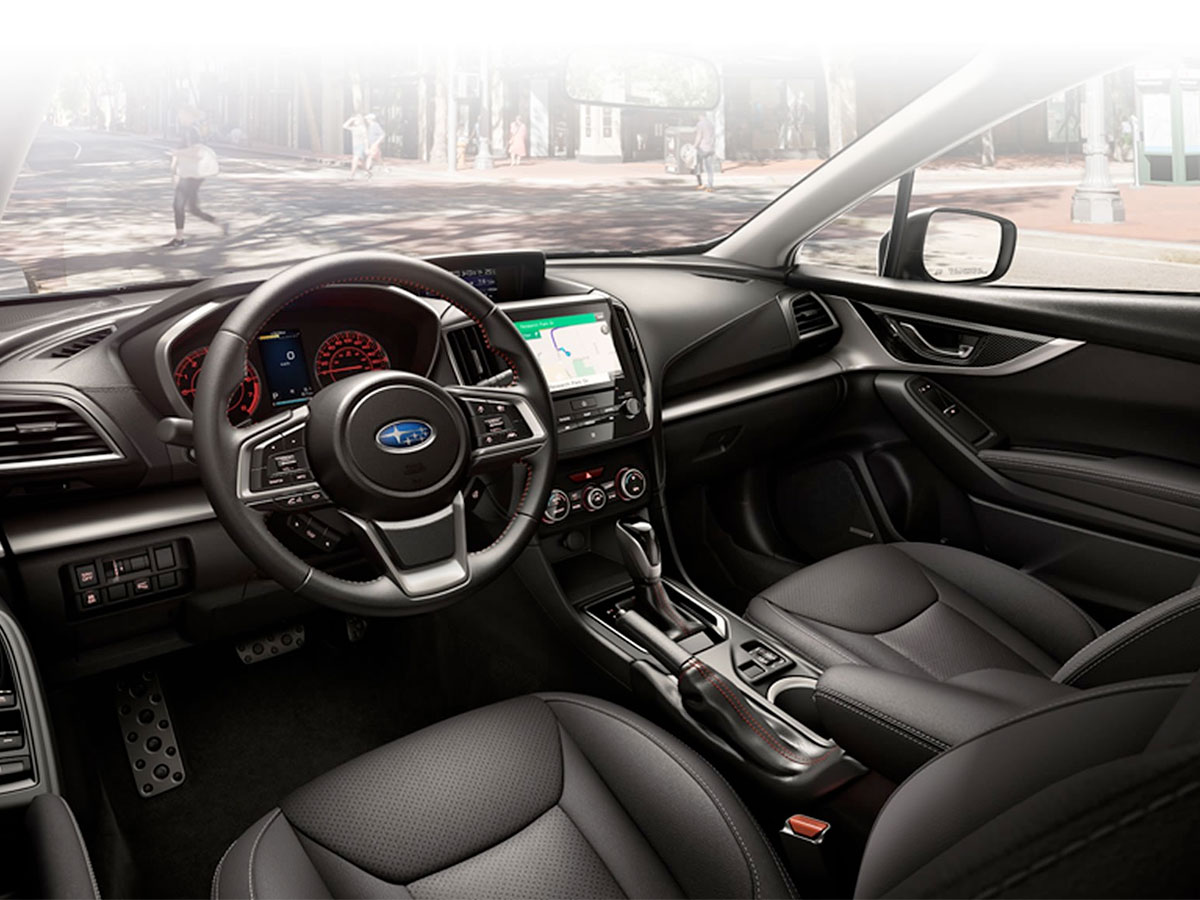 Safety & Emissions Testing in Elgin, IL
In our commitment to providing a comprehensive suite of services to our local Subaru owners, Brilliance Subaru in Elgin, Illinois offers both safety and emissions testing for our customers. These tests are required for your vehicle registration in Illinois and our technicians can judge whether your Subaru vehicle passes the minimum thresholds for both proper functioning and emissions. Our experienced technicians have the experience and equipment to properly conduct the required tests for your annual vehicle registration.
Illinois Safety & Emissions Tests
Illinois law requires annual safety testing by an approved facility including the testing and inspection of
brakes
,
lights
, horns, reflectors, rear vision mirrors, mufflers, safety chains, windshields, and
windshield wipers
. Our state of the art facility and experienced technicians can inspect your vehicle and ensure that your Subaru is functioning properly and meets the minimum requirements of the law. If it does not, our state of the art facility can handle any needed repairs to get your vehicle up to code!
There is also specialized equipment required to test the emissions from your Subaru while operating. Newer vehicles have an onboard computer that monitors the emissions produced by your vehicle, along with numerous other parameters. A machine is hooked up to the base of your steering column which can monitor the data produced by your vehicle's onboard computer. This will determine whether your vehicle passes or fails the test. If your vehicle does not pass, our technicians can discuss the
service
options available to you in order to get your Subaru up to par.

Reasons to choose Brilliance Subaru Service Center
Our customers in Elgin and the surrounding areas of St. Charles, Bartlett, Huntley, and Schaumburg, Illinois choose Brilliance for our combination of unbeatable service, amenities, and convenience! We boast Chicago's only Eco-Friendly Subaru dealer along with complimentary brand new Subaru loaner cars for use when your vehicle is being serviced. Brilliance Subaru also has a large, comfortable waiting area that is both inviting and entertaining. We have features like high definition televisions, free Wi-Fi, and free refreshments. We also have an indoor heated and air-conditioned service drive. That means you can drive right through into our building for service, no matter the weather!
We also deliver unbeatable value with incredibly competitive Subaru maintenance pricing. Unlike our competition, we also have an on-site Subaru Dog Park for our four-legged friends, so you can bring the whole family! That's not all, as we are also service-oriented regarding our community and are involved in making Elgin a better place. If you are in the market for a new Subaru you can also check out our huge pre-owned inventory with all prices clearly marked and enjoy our low-pressure sales approach with a pleasant and relaxed atmosphere. Don't wait, come visit us today!
Service Hours
Monday

7:00am - 7:00pm

Tuesday

7:00am - 7:00pm

Wednesday

7:00am - 7:00pm

Thursday

7:00am - 7:00pm

Friday

7:00am - 7:00pm

Saturday

7:00am - 3:00pm

Sunday

Closed